Norfolk Schoolfinder - Information about the school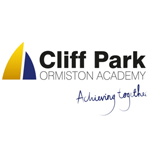 Cliff Park Ormiston Academy
Context
Headteacher / Principal
Ms Tamsin Poulter
Map
Contact details
Address
Cliff Park Ormiston Academy
Kennedy Avenue
Gorleston
Great Yarmouth
Norfolk
NR31 6TA
Areas
Councillor division
Gorleston St. Andrews
Ofsted
Last inspection
20/09/2016
Pupil numbers
Nmber on Roll (January 2017)
879
Planned admission numbers (2016/17)
205
Planned admission numbers (2017/18)
205
Number on Roll (NOR) detail
NOR January 2017
Yr 7
156
Yr 8
191
Yr 9
175
Yr 10
178
Yr 11
176
Yr 12
3
Total
879
Admissions policy
School admission policy : 2016/17 (Agreed)
Although we welcome applications for enrollment from all students, we will apply the following
criteria when applications exceed the number of places available:
1. A student who holds a statement of Special Education Needs and the academy is named
under part 4 of this statement.
2. A student who is in the care of the local authority or provided with accommodation by that
authority, being designated a looked after child.
3. The student is in the relevant age group which normally transfers from primary to secondary
school and is living within the catchment area served by the academy, first priority being given to
siblings at the time of application.
4. Where (at the point of transfer) a student has a brother or sister currently attending the
academy, who is living at the same address.
5. Students of the appropriate age group living outside the designated catchment area, but
attending a primary school within the designated catchment area.
6. Those of the appropriate age group not living in the designated academy catchment area
(defined under 3 above, but living closest to the academy).
7. Other applications (including late applications or no preference expressed).
Whenever two applicants have the same priority, then the child who lives closest to the academy will be given the higher priority
School admission policy : 2018/19 (Agreed)
Although we welcome applications for enrollment from all students, we will apply the following
criteria when applications exceed the number of places available:
1. A student who holds a statement of Special Education Needs and the academy is named under part 4 of this statement.
2. A student who is in the care of the local authority or provided with accommodation by that authority, being designated a looked after child.
3. The student is in the relevant age group which normally transfers from primary to secondary school and is living within the catchment area served by the academy, first priority being given to siblings at the time of application.
4. Where (at the point of transfer) a student has a brother or sister currently attending the academy, who is living at the same address.
5. Students of the appropriate age group living outside the designated catchment area, but attending a primary school within the designated catchment area.
6. Those of the appropriate age group not living in the designated academy catchment area (defined under 3 above, but living closest to the academy).
7. Other applications (including late applications or no preference expressed).

Whenever two applicants have the same priority, then the child who lives closest to the academy will be given the higher priority