Norfolk Schoolfinder - Information about the school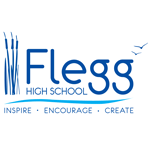 Flegg High School (Closed)
Map
Contact details
Address
Flegg High School
Somerton Road
Martham
Great Yarmouth
Norfolk
NR29 4QD
Areas
Councillor division
West Flegg
Ofsted
Last inspection
07/06/2016
Pupil numbers
Nmber on Roll (January 2018)
823
Planned admission numbers (2018/19)
190
Planned admission numbers (2019/20)
190
Number on Roll (NOR) detail
NOR January 2018
Yr 7
184
Yr 8
175
Yr 9
160
Yr 10
157
Yr 11
146
Yr 12
1
Total
823
Admissions policy
School admission policy : 2018/19 (Agreed)
This Policy is to be included in the school prospectus, submitted to the LA for inclusion as
part of the coordinated Admissions Scheme and advertised on the schoolfs website for
access either on line or in hard copy.
a. The Admission Number for 2010 is 190.
b. Children with a statement of special educational need that names the school will be
admitted at all times. These children have the highest priority legally for admission
to the school.
c. In the case of oversubscription, places will be allocated according to the following
criteria:
1. Children in care who are due to transfer to, or already reside in the area served by
the school.
2. Children permanently attending the primary schools in Martham, Winterton,
Hemsby, Ormesby, Filby and Rollesby (in equal order of precedence).
3. Children (including adopted or stepchildren* living permanently at the same
address) with an elder brother or sister currently attending the school.
4. Proximity of the childfs home to the school, with those living nearer** being
accorded the higher priority.
5. Where there are medical grounds (supported by relevant doctorfs certificate) for
admitting a child
* Stepchildren are defined as children related by current marriage
** The distance will be measured from the front door of the home to the main gate of the
school, along public highways, and will take account of availability of public transport for the
journey.